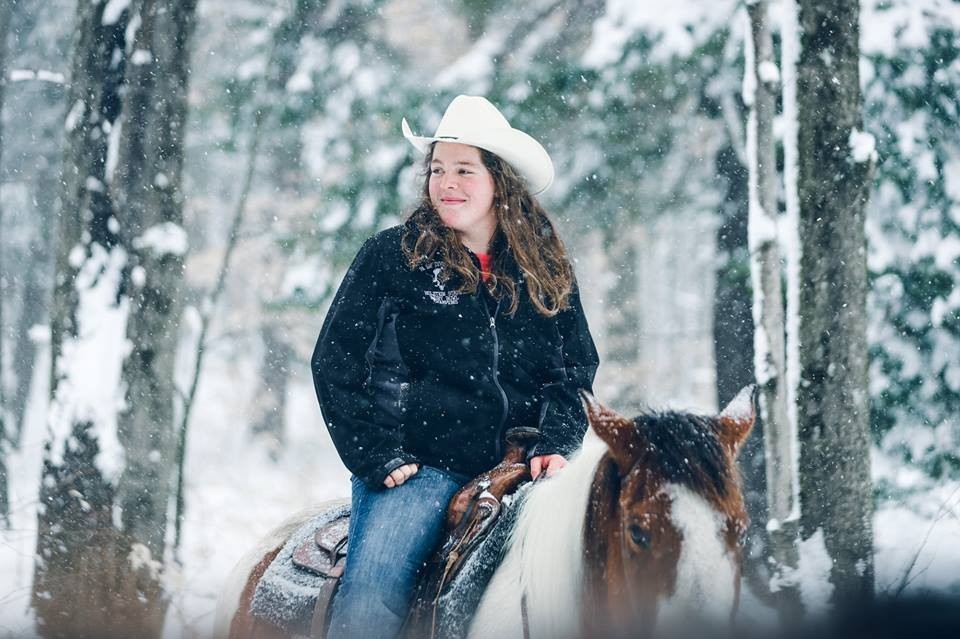 Rebecca Magill
Becca is our current Equine Director.

Education: Associate of Science from The Art Institute of York with a Major in Graphic Design. Rebecca is CHA Certified - English/Western.

Background: Becca grew up in Newport, PA where she still lives today with her husband and their two children, Isabel and Wesley. She got my first start in the horse world when she was in high school at a local barn where she took English riding lessons and continued on to show Hunter/Jumper. After college, Becca accepted a position as the Riding Instructor for a Christian Retreat Center and ran their Able-Bodied & Disabled-Bodied Riding Program partnering with Easter Seals. She also attended a Therapeutic Course for her continual Therapeutic training at Thorncroft in Malvern, PA.
Favorite Scripture: Joshua 1:5 - No one will be able to stand against you all the days of your life. As I was with Moses, so I will be with you; I will never leave you nor forsake you.
"I am so honored and blessed to be apart of the Promise Ranch team and cannot wait to see how God continues to move through this ministry and all of the lives we have been given the opportunity to impact. My goal and desire is to provide a safe environment for all children to learn more about the horses, their overall care, improve their riding skills, and open the door to leading hearts to Christ along with helping them to find the drive, passion, and purpose for their lives. Our prayer is that each camper would walk away from their time at Promise Ranch feeling fulfilled and rejuvenated with pride and confidence in themselves and in their faith."
Fun Facts: In my spare time I love to bake! It is always fun to me to see make something sweet for someone and see the joy that it brings them. I don't have much time for it these days as my kids keep me hopping, but I also really enjoy crocheting…something my grandmother taught me to do when I was just a little girl.
David Rowe
David is the Executive Director.
Bryanna Mills
Bryanna is taking on the role as our Barn Manager working under the Equine Director.
Education: Recently graduated from the School of Discipleship (2016-2018) at Miracle Mountain Ranch where she became CHA Certified in English/Western.
Background: She grew up on a dairy farm in Thompsontown, Pennsylvania. Bry enjoys working with horses and people of all ages, as well as developing a passion for summer camp ministry.
Favorite Scripture: Bryanna shares, "Most recently, I have been encouraged by Hebrews 12:1-2, which says, 'Therefore, since we have so great a cloud of witnesses surrounding us, let us also lay aside every encumbrance and the sin which so easily entangles us, and let us run with endurance the race that is set before us, fixing our eyes on Jesus, the author and perfecter of faith, who for the joy before Him endured the cross, despising the shame, and has sat down at the right hand of the throne of God (NASB).
"I am to be utterly passionate about seeking after Christ in all areas of my life. I am so excited to see how God will be working in my life, working in the lives of my fellow staff members at Promise Ranch, and growing this camp in the spreading of the Gospel of Jesus Christ."
Fun Facts: Bry also loves to bake!.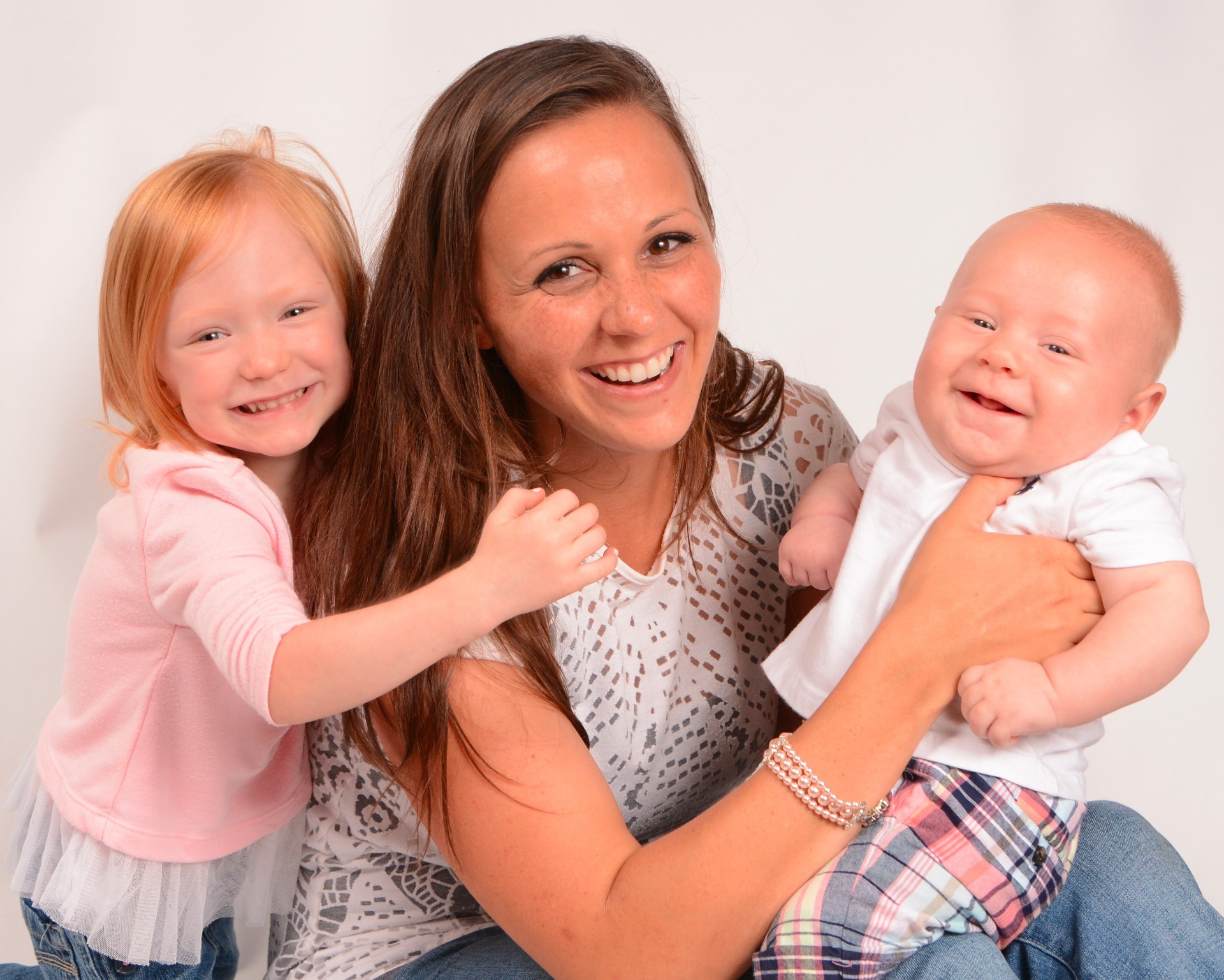 Tandi Rowe
Tandi is the Office Manager and Program Director.
Education: Graduated from East Juniata High School then received a certification in Radiologic Technology from Lancaster General School of Radiology.
Background: Tandi grew up at the Ranch but she just called it Gram & Pap's. She currently lives in Richfield, PA with her husband, David, and their two amazing boys, Zach & Ty. Ty is in 10th grade and is homeschooling so that he can spend more time at the Ranch. Zach is a student at Miracle Mountain Ranch in Spring Creek, PA studying the Bible and Horsemanship.When Zach and Ty started school they attended Juniata Mennonite School. Tandi's desire to remain close to the boys led her to obtain her CDL License so she could drive school bus which she still currently does today. After she was done with her bus route, she remained involved in their daily lives and their friends lives by working in the office of JMS as the Secretary.
Looking back now and having accumulated all of these skills over the years, it is evident that God had been preparing her for this time in her life since the very beginning. She did not grow up going to church and feels her past has helped her to relate and understand the tough circumstances that many of our youth today are faced with that come to our camps. Having a medical background and knowledge has come in handy at the Ranch during the summer months with the bumps and dings the campers and also the staff inevitable are bound to get from time to time. "Nurse" Tandi is always right there with a big smile and warm hug in the times of need!
Favorite Scripture: Psalm 91:4 - He will cover you with His feathers and under His wings you will find refuge; His faithfulness will be your shield and rampart.
"I am always in awe of God's faithfulness. My life has honestly been a "Hot Mess", but with God's Protection, faithfulness, and unending grace He has molded me into a new creation. I am so grateful that He has now called our family to this Ministry. I feel each step we have taken was to prepare us for such a time as this."
"May the Almighty cover this ministry and all whom it reaches gathered in to Him and shielded from the one who seeks to destroy it."
Fun Fact: I love to create! Decorating is a passion and creating with my hands from crafts, candles, crocheting, all of it! LOVE IT! When I was 7 years old I entered into the horse world! For my birthday, I got a pony!!! ChettyBear or Chestnut and I were inseparable!